Big festival of generalissimo Shrine spring
From 13 to 15 on January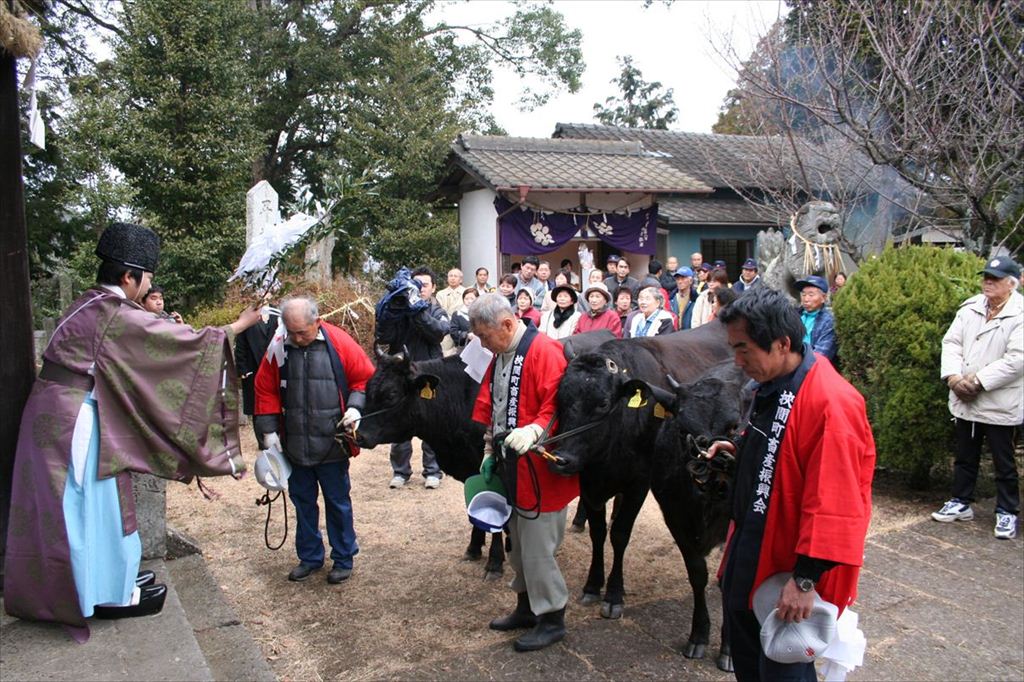 In generalissimo Shrine of Hasamamachishinohara, Yufu-shi, big festival of generalissimo Shrine spring is held.
Generalissimo Shrine is believed in as God of oxen and horses from old days.
It is festival to pray for security and health of oxen and horses which farming was not able to miss, and this festival visits so that people praying for perfect state of health now give up.
Holding place
Hasamamachi generalissimo Shrine
Contact
Generalissimo Shrine shrine office
Telephone: 097-583-0041